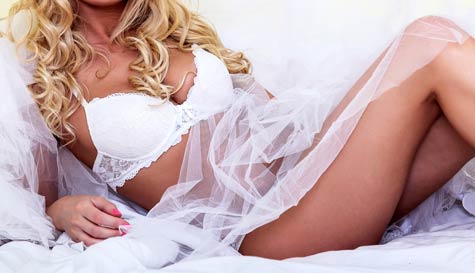 It happened to Ross in Friends, it happened to Homer (and Ned) in The Simpsons, and now it's going to (appear) to happen to your stag. Yes, we can make it seem like instead of just partying hard with his mates all night, the main man actually ended up tying the knot with a local lady - with wedding ring and wedding certificate to convince him! With all the evidence pointing to drunken nuptials, the stag will be set up for a classic 'The Hangover' scenario. The rest of the group will be in on the prank, so you'll all be in place to pull appropriately shocked faces and have vague recollections of the marriage.

It's not all bad though... She's a stunner!

This one can be organised for any part of your trip but could be best for the last day, since the girl will turn up suitcase in hand, ready to embark for her new hubby's hometown. The stag won't be mad for long though - after the game is up, his brand new bride will put on some music and reveal herself to actually be a beautiful Budapest stripper, giving you and the boys a show you won't forget, and seeing the group off in style.