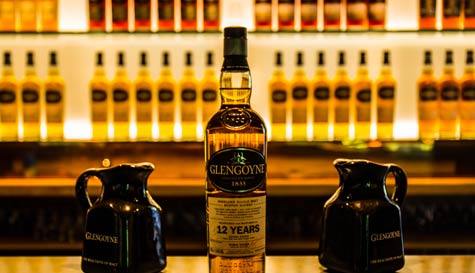 The Scots are celebrated the world over, as a nation, they have produced some of the world's greatest inventions including; TV, the telephone, pedal bicycles, the decimal point, penicillin, marmalade, golf, radar, pneumatic tyres, the steam engine, microwave ovens and of course whisky. And we haven't even mentioned the great bands, writers, actors, movies, books, singers, that all came from 'north of the border'.

Many patriotic Scots would, in fact, say that much of Scotland's creativity, bravery, wit and genius is in some way thanks to the 'water of life', and who are we to argue? If like us you enjoy a 'wee dram' every now and again then this pilgrimage to one of Scotland's finest distillers who have lovingly been making fine whisky since 1833 and where "the clocks have no hands" so as not to rush the process.

During the tour, you'll get a fantastic insight into just how much time and care goes into making whisky "Witness men doing very little as they nurse the spirit through our swan-necked copper beasts." And whisky lovers are in for a real taste sensation...

You'll sample a 12-year-old single malt and then an 18-year-old single malt both of esteemed reputation. This really is the real deal, proper scotch whisky, the type of thing that Braveheart would fight for, Robbie Burns would write poems about, Sir Chris Hoy would cycle the length of Britain for, all set in a stunning setting that whisky expert and author of The Spirit Of Whisky Richard Grindall said: "there can be no better place on earth to sit and take a glass of malt whisky".

If ever you're going to sample whisky gents, this is most definitely the place to do it, and for that, we raise a glass to you. Cheers!