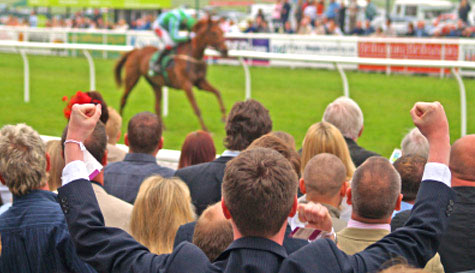 The sport of kings can be the sport of stag weekend kings if you place your bets wisely and allow StagWeb to lay on a fantastic weekend's racing. We've done the research, studied the form and found the best possible places to go and experience some top-notch horse racing. So whether you're just after a little flutter or prepared to lose the groom's shirt (many have pointed at his questionable dress sense anyway!) then from Bath to Budapest, Cork to Cheltenham we have the best horse racing stag party packages available.

Horse racing is a day's spectacle in itself, sporting excellence, thoroughbreds, gambling, hospitality and entertainment (as well as the occasional beer, naturally!). Even for novice punters who have never stood on the rails before, this is a completely safe bet as it's impossible not to get caught up in the thrill of the race when you feel the ground shaking beneath you as you scream yourself hoarse at your nag. And yes, if you've never been to a racetrack, you genuinely do feel the horses passing by.

Not forgetting, of course, the chance to get yourselves dressed up, all looking spruced and shiny to enjoy the fine fillies on Ladies Day.

So if you want to pick a winner for your stag do then horse racing really is an odds on favourite.