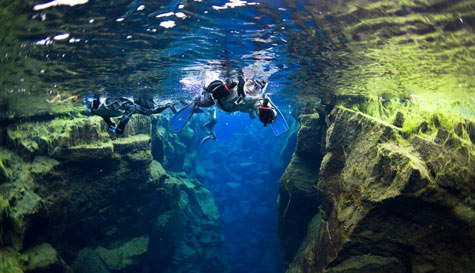 The chances are you've taken the lads to Ibiza for its amazing nightlife, but while you wait for the sun to go down, there's seriously loads more you could be doing than just lounging about on the beach. The Mediterranean coast has some of the most epic underwater scenery around, and on your Ibiza scuba diving experience, you'll see for yourself that the real adventure out here isn't on land, it's under the sea.

So suit up and get ready for action lads, it's time to take on an underwater expedition that will be unlike anything you can try back in the UK. First off, you'll need to know some scuba diving theory. It might not seem like the most interesting way to kick off the day's activity, but scuba diving is definitely harder than it looks, and you'll need more than some strong swimming skills to master the ocean's depths.

Then you'll apply your fresh knowledge in the controlled conditions of an indoor pool to get used to the sensation of being able to breathe underwater before heading out for your first real dive. Setting off directly from a private beach, you'll journey into what the locals call 'The Aquarium', an underwater paradise filled with crystal clear waters and a huge variety of sea life.

With one professional instructor for every two divers, you can be sure that nobody will be left behind and you can be sure that they'll point out the most stunning sights when you're underwater. An Ibiza scuba diving session is the perfect way to get away from the strip during the day for an unforgettable underwater experience.