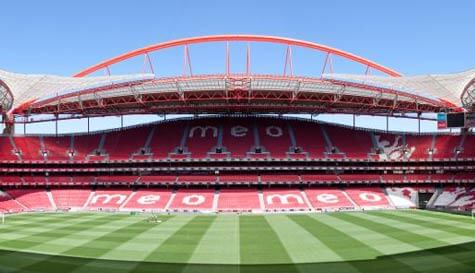 The Beautiful Game, it's worshipped the world over and is indeed considered a nearly religious experience to the most fervent of football fans. Many of those can be found at the Lisbon's Estadio da Luz (Stadium of Light) which is lovingly referred to as 'a Catedral' (the Cathedral) by the Benfica faithful.

The ground has been home to the Portuguese giants since 2003 and boasts a capacity of over 65,000, putting it just outside the top 20 largest stadiums in Europe. Scene of the 2004 European Championships Final and the 2014 Champions League Final, it stands as one of the most iconic grounds in European football.

Benfica legends include:

Javi Garcia, Gaitan, Ricardo Rocha, Angel Di Maria, David Luiz, Nuno Gomes, Poborsky, Joao Pinto, Rui Costa and the legendary Eusebio

The club has had a few notable managers over the years too:

Sven-Goran Eriksson, Ronald Koeman, Giovanni Trapattoni, Graeme Souness, Jorge Jesus and Jose Mourinho

The guided stadium tour is conducted in English and will consist of a comprehensive look behind-the-scenes at the Stadium of Light, including; changing rooms, VIP area, press room, dugouts, museum, megastore and walking out on the pitch as if you were players representing an International Stag Select XI!

An absolute must for real football fans when visiting one of Europe's most football obsessed cities. You'll get a real insight into the European philosophy and Portugal's take on "o jogo beatufil".