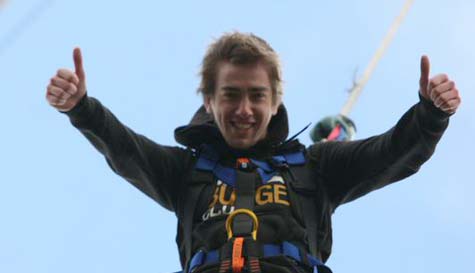 Bungee jumping has long been known as the ultimate in extreme thrill-seeking. Well not anymore! Rather than jumping off a bridge where you already have an idea of the view the bungee catapult starts at ground zero and then fires you 160ft into the air. For anyone who wants the thrill of bungee but doesn't have the stomach for stepping off a bridge while being shouted at by a sadistic instructor then this is perfect for your London stag do.

If you've bungeed before this is a totally different experience as the pressures involved are much closer to being fired from a canon or sitting in a jet fighter.

And you'll be surprised how the rest of the lads will react, the toughest guys will suddenly find their voices head up a few octaves as they scream for saints, mothers, or just scream uncontrollably. While the most nervous among you might turn out to be Mr Cool as he hits the heights. Either way this is a camera at the ready moment with some great social media fodder just waiting to be recorded and uploaded.