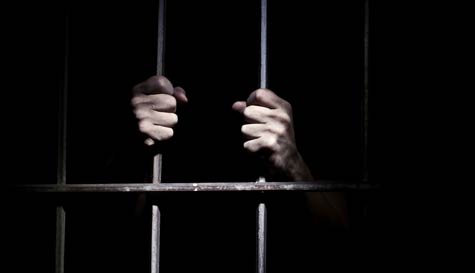 If you've been to London recently you might even have walked over the pavement that hides a reputedly haunted old film studio. While some people might steer clear and others scoff at it the claims, one group of genius game inventors have made this eerie hidden location the setting for an epic London stag do experience that will test the stags to the max.

"Do you want to play a game?"

Ever watched a horror film or big screen thriller and wondered how you and your mates would cope if you were really pushed to breaking point? Well now's your chance to find out.

The set up...

The down-at-heel movie production office that hasn't seen a lick of paint since Syvlester Stallone first pulled on a pair of boxing gloves. In fact, most of the studios equipment wouldn't look out of place on the set of a 70's B movie. But there's also something not quite right about the place....

"And that's when the door closed behind us..."

You'll suddenly find yourselves locked in the room. There's no real explanation, just the knowledge that you now have exactly 60 minutes to escape or you might end up lying down on the cutting room floor. It won't just be the old celluloid film that's in pieces. And the clock's already ticking...

There are a series of problems, tests and challenges you'll have to overcome to solve the clues and gain your freedom. It's all about lateral thinking, searching through the studio detritus are there things that seem to add together? Can you create rudimentary tools? And why didn't you pay more attention to SAW the first time round? You could have been walking out the hero, rather than the guy who buys it in the first 15 minutes.

Game Over

Our London escape room is a superb stag challenge that will push the guys to the max. But whether they'll all make it out in one piece remains to be seen...