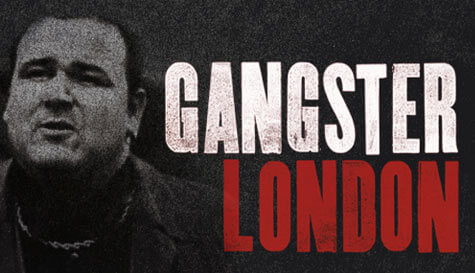 Is the stag a fan of crime movies? Does he love all the British classics, like Snatch and Lock, Stock and Two Smoking Barrels? Then this is the perfect activity for him. On our London gangster tour, you and the boys will be lead by none other than 'Nick the Greek' a.k.a. Stephen Marcus, from Lock Stock and Two Smoking Barrels.

On this walking tour, you'll delve into the underground world of gangster London. Explore the gloomy backstreets made famous by films and TV shows as well as various real-life locations; you might be surprised to discover just how stranger the real stories can be than the fiction.

You'll get to explore infamous London gangster locations like the Kray twin's stomping ground before heading on down to the Blind Beggar pub, Repton Boys Club and other historic locations that played pivotal roles in the lives of the Krays and other gangsters. You'll discover the real-life stories of these notorious gangsters, as well as finding out just how they became celebrity icons.

Your celebrity guide, Stephen Marcus, has been close to some of London's most famous ex-gangsters himself. These include Freddie Foreman, Dave Courtney, Lenny McLean and Barbara Windsor (that's right, Peggy Mitchell was familiar with a few of London's 'faces'). He'll give you and the boys his personal accounts of these famous characters as well as tales of London's most notorious criminals and crimes.

In our gangster tour, your stag party will find out just what it meant to be a London gangster (a lot more than wearing a massive gold chain and a load of rings, apparently) and you'll also get a 20 minute Q&A session with Stephen Marcus himself.