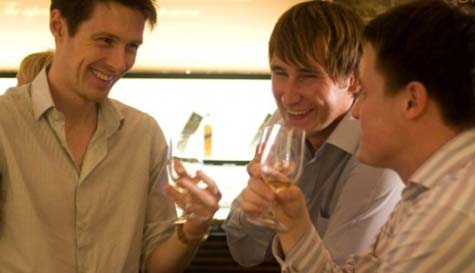 Located in a venue within stunning Victorian railway arches in central London, this ultimate spirit tasting experience is second to none for grooms and their stags who like the occasional tipple (or three). If you've always fancied yourselves of connoisseurs of the hard stuff or would like to become a little more knowledgeable our experts will teach you the difference between Tennessee blends and Scotland's finest export, how to mix a perfect rum cocktail and everything else in between. Put your pallet to the ultimate taste test.

One of the best things about this activity is that it's not only cultured, but fun for everyone (if they are of legal age, obviously). It's the perfect end to a hard day's doing battle over stag activities and a great beginning to an epic evening. You can drink at your own pace and ask the experts who really know their stuff about your chosen tipple. Whether your favourite is whisky or rum, vodka or gin, this alcohol tasting party is a fantastic way for you and the boys to truly indulge in the finest booze on offer in the great and bustling metropolis!

Our London ultimate spirit tasting session is the perfect way to set the stags up for a brilliant night out in the capital. You'll be trying some of the finest spirits known to stag kind and learning how to pick apart the flavours of each drink so you can look like a spirit tasting boss next time you're out on the town.