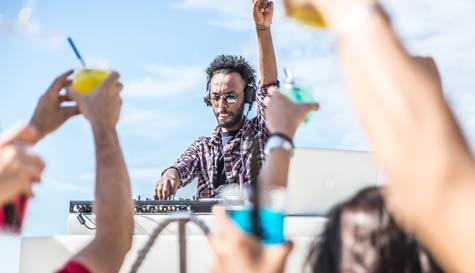 Some people head to Magaluf for the sun. Some people enjoy great parties. Some like the cheap booze. Some love the lively bars. But the truly enlightened... Well they have it all!
Our amazing Magaluf stag party party cruise is the perfect send-off for the groom, it'll be like giving his carefree single days a burial at sea. You'll meet up thirty minutes before the cruise in a superb party bar where you'll be joined by over one hundred party people all ready to join you on the boat.
Once onboard each of the guys will have five drinks but remember, never drink and dive. There'll also be top tunes with a live DJ onboard. You and the guys can dance or just chill out and work on those pre-wedding tans. If you're in a livelier mood then you can join in with the boat's crew who'll lead some hilarious party games and game shows for the whole boat to enjoy.
When you feel like you really need to cool down there is a swim stop where the groom and his stags can all take the plunge together. Then it's back to dry land where you'll have entry to one of Magaluf's hottest clubs so you can carry on partying until the sun comes up.