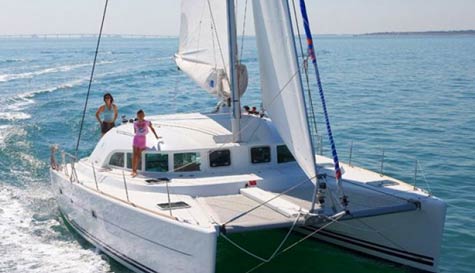 The perfect hangover cure! A special stag do calls for special measures... and this private catamaran cruise more than fits the bill.

Marbella is famed for its sun, sea, sand and celebrity lifestyle, and this activity is the perfect way to take advantage of the stunning Marbella coastline while and incredible Spanish sunshine. You will have your own private catamaran charter with skipper for 2 hours as you set sail through the crystal clear waters and enjoy the cooling sea breeze.

On arrival, you will receive a complimentary welcome drink and you're also welcome to bring your own food and drink with you to keep you well-fed and watered. It is a great way to kick back and relax with the boys in idyllic surroundings or for those more energetic you dive into the sea to cool off or try a little snorkelling in waters rich in wildlife.

This is the perfect opportunity to line up the kind of day that the lads dream about during those rainy spring days back in Blighty. It's also not a bad place to revive those hangovers. Win/Win!

NOTE: Your journey time can be extended if required, please speak to your account manager for further details.