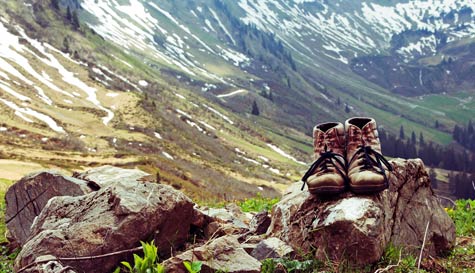 We're not just making a mountain out of a molehill - if you like tough challenges, and want to put the lads through their paces, this is it. Our stag party mountaineering is the ultimate test of your physical ability, scaling the sides of literal mountains. When was the last time you took on anything bigger?
It's also a monumentally mentally challenging task... frankly there are a lot of ropes, harnesses, bells and whistles to contend with, and whilst we're not normally afraid of heights, things look a lot different from halfway up a mountainside.

Before you begin mountaineering, you'll start with possibly the most important safety session you'll ever sit through - you don't want to be answerable to the bride-to-be if the groom gets so much as a graze. You'll also get a general list of do's and do not do's, as well as a few sneaky climbing tips and techniques to help make your life a bit easier. After that, it's easy! All you need to do is climb!

Our mountaineering is available in only a select few locations (apparently there simply aren't that many mountains just lying down and waiting for stags to stumble up them), you'll get to take the boys to some of the most amazing climbs and stunning descents in the UK. Get together with the boys and show them a once in a lifetime stag do; this is an experience - and a memory - that will last them a lifetime.