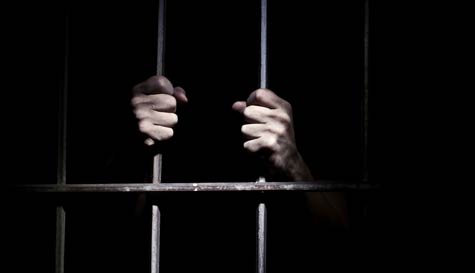 So the guys think they're smarter than the average stags? The groom is a fan of Sherlock? You all love great suspense movies? Well now it's time to become the stars of your own live-action adventure in our fantastic Nottingham escape room.
Yes, there is the minor concern that you could fail and be locked inside forever but you're a smart bunch of guys, aren't you? Some of you? Look, we'll make you a deal, if you don't manage to make it out alive then we'll at least tell your loved ones that you did your best... But ultimately were just a bit pants.
There are two rooms to choose from, larger groups can split into teams and race to be the first to escape. Or perhaps neither team will make it.
The Nottingham Stag Party Escape Rooms
The Company
Great, first day on the new job and you and your team are the freshest employees. Your ties are straight, your shoes are shiny, you haven't pinched anything from the stationary cupboard. Yet. But then things get a bit weird. Is this really the job you think it was? And if you pass the induction test does that mean you can't stay or you can never leave?
The Mummy
Pharaoh Rameses, all-powerful ruler of Egypt, King of the Nile, God on earth and bit of a git! You've travelled back in time and it seems old 'Ramo' isn't your biggest fan. In fact, he's had you all arrested, thrown into a crypt and shackled so you can escape. And for dinner? Nothing. He's going to let you starve.
Thankfully not everyone supports the mummy's boy and conspirators are trying to help you escape before the guards come back.
So are you willing to take on our Nottingham stag party escape rooms? Go on, we double dare you..?