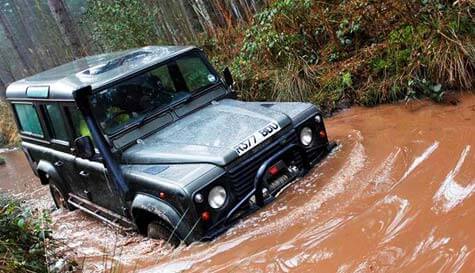 Keep the stag on his toes during this non-stop day of adrenaline-pumping stag thrills. Rather than settling into a whole day of activity and find that you want to try something else halfway through, enter into a full day of different, unique activities that'll keep the day feeling totally fresh from start to finish!

Our Nottingham multi-activity day offers a great selection of activities for your epic stag do. Maybe the only problem with this package is you have to choose between 4 amazing activities. Why not enter into the spirit with your band of merry men and become skilled marksmen by learning archery? Or the assault course, which, as it's set over two gruelling acres, will sort the stag from the boys.

You might prefer hilarious sumo wrestling grappling? Seeing the best man and groom grappling in giant sumo suits complete with sumo pants/nappies promises pub banter to last you through the years. Or for petrol heads, there's blindfolded 4x4 driving, which is just as brilliant and nuts as it sounds.

Of course, if you've got a little extra time we'd suggest getting the absolute most out of our brilliant multi-activity day centre's facilities and booking an extra activity or two.