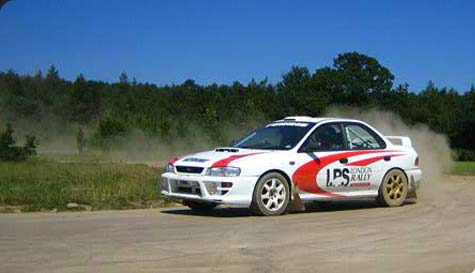 If you haven't got your foot on the throttle for high octane fuel-injected fun on your stag do then quite frankly you're doing it wrong. But in Oxford, you really do get to put pedal to metal in a serious man test to separate the stags from the boys.

Rally driving is one of our most popular and best-loved activities for adrenaline junkies and at the risk of sounding dull, we really would urge you to book early on this one to save on any disappointment. Go-karts are fantastic fun, we'd recommend them to anyone as a great stag activity but getting behind the wheel of a tuned-up fully-fledged four-wheel drive rallying beast? That is another thing entirely.

With the very highest specification cars available - namely the ferocious Escort RS2000 and Subaru Impreza WRX STI rally cars - and a "not for wimps" gravel course, this is a perfect opportunity to test your skills. Not only do you get to put yourself to the ultimate driving test (yes Lewis Hamilton goes fast but can he drift round corners and pull a perfect exit line while all his mates sit watching and taking the p***) but you can enter into some serious stag competition to find out who's the Stag Stig and who, if the truth be told, drives like their nan.

Whether you consider yourself a king of the road or you're purely a Sunday driver looking for some real roads to test yourself on, there is nothing that compares to the thrill of screaming over gravel at "Aaahhhhh!!!" miles an hour. For those drive time commuter warriors who often sit in traffic dreaming of a bit of open space to floor it then this is the perfect tonic for all that pent up road rage.