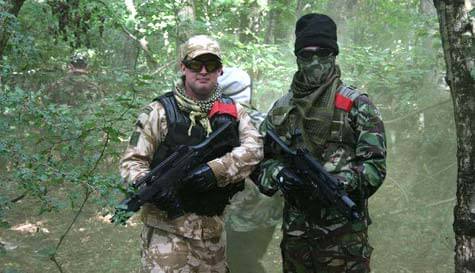 Do you like comfort, warmth, food, and happiness? Then you might want to look elsewhere because our Oxford SAS experience isn't for little boys who need to be tucked in at night with a fluffy duvet - this is only for the sort of manly men who arm wrestle tigers and out-beard Chuck Norris. If you haven't punched a shark don't bother reading on.

SAS Oxford puts you and the boys through your paces, seeing exactly how well equipped to survive you all really are. Do you think you're ready to build your own overnight shelter, prepare your own fire, and catch your own food? Good, because you're going to need to do all that, and a whole lot more.

At the start of this event, the boys will be issued with supplies and equipment before you are split into teams and are required to navigate your way to various checkpoints. Next, it's time to create a camp then be shown a few methods to help you make a campfire ('use a lighter' won't be any of them). Dinner time - you can choose between noshing down on a nourishing and delicious ration pack and bringing a BBQ with you. A few games and drinks around the campfire is a perfect way to finish off the night under the stars.

The following morning involves teams taking part in additional survival skills or various outdoor challenges such as shooting and axe throwing. Our instructors are mainly ex-military personnel with extensive experience in surviving in extreme conditions from the Arctic to Desert or Jungle - you're in safe and calloused hands!