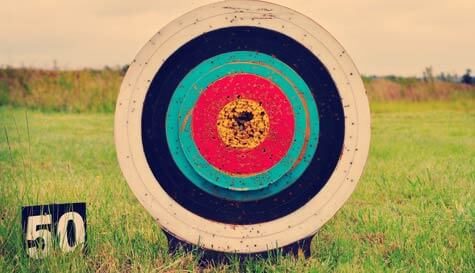 Ahh Oxford, city of learned men, great minds and epic stag party action! While the scholars and existential thinkers can be found in the dusty libraries and corridors of the great institutions, the slightly hungover minds of true stag genius can be found doing battle at this superb Oxford stag party multi-activity day.

Who needs Chaucer when you can be hurling "Your momma so fat..." jokes at your best mates?

This is a superb set of challenges that is good for thinking stags, and with nothing too physically demanding it's well suited to mixed groups including the nearly-wed couple's fathers.

Before you head out for a night on the town, you and the boys will get down and dirty at this top location and try your hands at a variety of activities to be able to test yourselves against the best (well at the very least against each other).

You and the lads will be challenging each other over 3 full on stag activities;

Archery - While you can't place the groom in front of the target you can all give him grief if he comes placed last in one of England's oldest sports. A real touch of Agincourt. Read more...

Blind 4x4 Driving - This is a nerve-jangling, intense experience that fundamentally relies on trust in your fellow stags. Deprived of visual senses, you will rely solely on your cohorts to guide you through an obstacle course in the quickest time possible. Read more...

Axe Throwing - You've seen it in a thousand movies, a bad guy dispatched with a casually thrown axe. But how does it stack up in reality and can you even hit the target at all? Time to put the lads to the test. Read more...

Three different activities which take totally different handling and approach so all the stags will stand a chance of mastering at least on before the day is over.

Also, if you need more sporting stag challenges you can also include Clay Pigeon Shooting as an extra add-on.