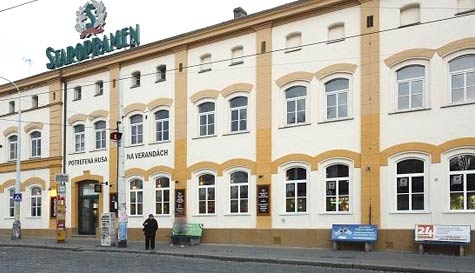 If there's one thing those cheeky Czech's really do know, it's how to appreciate its beer (ok so they also have some amazingly hot strippers and great meals) but they really are purveyors of fine pints. Our Prague stag party brewery tour is the ideal way to see just how seriously they take the amber nectar and just how good the final product tastes.
Organising a stag up in a brewery really does tick all the boxes in terms of arranging great stag weekend entertainment and is a definite winner with all the guys. We'll arrange for a fantastic, female, English speaking guide who will meet you at your hotel and take you to the brewery via public transport.
Once you arrive at the brewery you'll get a complete tour of the site, if you've got any homebrewers or beer nerds they'll love a look at exactly how the pros do it. But even lads who are just casual beer worshippers (and who doesn't?) will really enjoy the tour which gives you a close up look at just how the world's finest liquid is created. You could certainly pick up a few tips.
Our Prague stag party brewery tour is a superb activity but it's not the only beer-fuelled fun you can have in the city, in fact, we have loads of fantastic beery stag options in this amazing city to create an epic beer flavoured weekend:
So raise a glass to the groom in style having gained a bit more knowledge about this most venerable of drinks. Although the knowledge won't include how to cure hangovers, sorry guys, you're on your own there.