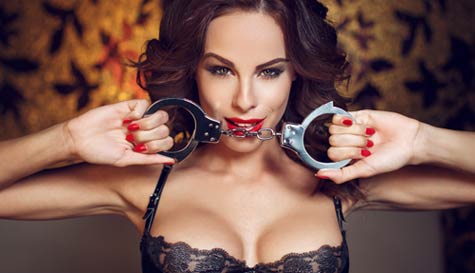 This is an epic stag prank which takes winding up the groom to a whole new level of epic proportions.
Our English speaking guide will greet you at your hotel and lead you on what the groom will believe is just a simple bar crawl. Things will be looking good, he's on a great night out, with his best friends, about to marry the woman of his dreams. It's a shame the police have just shown up...
They'll go through the subterfuge of asking to check everyone's passports in order to identify the groom. Once they have their man they'll escort him away as he protests his innocence, demands to see the British ambassador or asks for his mummy. All while the rest of the stag party watch on with all the help and useful advice you'd expect from best mates ("If they take you in the showers, don't bend down to pick up the soap!").
He'll actually be taken to another room of the pre-planned pub where a private stripper will be waiting to greet him and put him under very close scrutiny. Of course, being his best mates you won't leave him stranded for long and can all join him for the private show from an absolutely stunning Euro-hottie!
Everyone is in on the prank including the guide, so they'll all be working to make sure the groom is properly stitched up. Forget any old stag pranks like the 'naked lamppost', or fake tattoo, this is a stag prank with real class. Not to mention a super-fit local lovely willing to show you her native charms. Contact us today to add this activity to your Prague stag do.