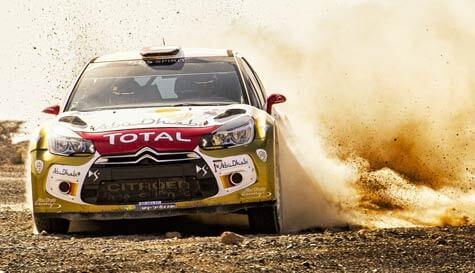 Ever fancied yourself as a professional driver? Or maybe your mates won't stop bragging about their Stig-like driving skills? If so, it's time to walk the walk. Forget about all those speed cameras you usually have to dodge on your way to work, here, you'll have to speed up to stay in the game at all.

This is one of the most popular stag activities, and it's not hard to see why. It's unique, adrenaline-pumping action that will give you and the boys the once in a lifetime chance to get to grips with some first-class racing equipment and fantastic tuition from industry experts.

Get the lads behind the wheel and turn yourselves into expert race drivers in no time with the help of experienced instructors on-site. They'll show everyone how to get the most out of these powerful racing beasts, as well as handing out some top tips on how to hit those 'brown trouser' speeds.

Your big weekend should be all about having fun and a healthy dose of competitive action, so rally driving is sure to hit the mark with the boys. They really will love this, as they take on a few practise laps to get a feel for the car before attempting to record a winning lap time. You'll have expert help on hand at all times as well, so while there is the possibility that the groom could end up in a tree, it's far less likely!