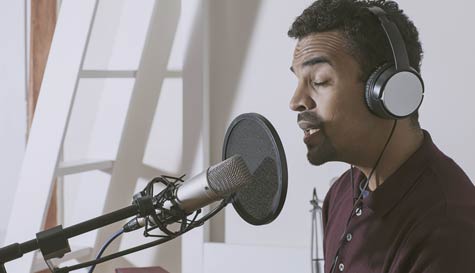 Warm-up those vocals, work on your harmonies and slick dance moves and practice your autograph because your stag group are about to give Take That a run for their money by forming the greatest boy band of all time!

After you've all enjoyed a glug or two of your complimentary beers or Champagne, you'll enter a professional recording studio where your group will don special headphones, do a mic check and then belt out a couple of tunes of your own choice for your very own CD, providing the lads with a stag souvenir like no other! Cruising over to a recording studio for a session where you'll get to feel like a rock star (or a ballad-belting diva if that's more your style) is the perfect way to make your stag party more than a little bit unique and will give the lads some cracking banter for future pub trips!

Whether you're an amateur punk outfit or the most singing you all do is at football games, our recording studio geniuses will cut and edit your work to its highest possible potential! These expert technicians will tidy up those ear scraping notes and maybe even re-tune those awkward squeaks.

Why not create a unique version of the soon to be wedded couple's planned first dance song for a hilarious surprise at the wedding reception? Be sure to wait for the proper version to play first though, yeah? You might find it hilarious but the bride most likely won't!