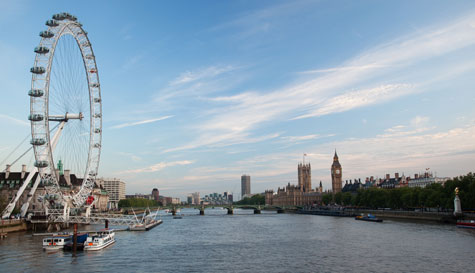 If you're looking for the perfect way to kick off your big weekend, then our stag party river cruise is definitely one for you. This is the perfect mix of chilled out fun and relaxation, and it's sure to give the lads an evening they'll remember. Set sail down canals, valleys and harbours as you and the boys sit on deck, beer in hand.

This really is the perfect way to start a night out, or if you're feeling a little sore because of a few too many, it's a great way to clear your head. See some truly unique city views from the water in the best cruise boats around!

River cruises seriously don't get any better than this, with fantastic add-on options (depending on where you go) including finger buffets, sexy strip shows and hilarious Hungarian challenges, this is sure to be a whole lot more exciting than you might expect.

Not many people can say they've had their own private cruise boat to take over, and all the stags will enjoy this once in a lifetime event as you explore cities and coastlines from the privacy of the boat that you're sure to rename the 'HMS Stag'.

All our river cruises are close to the city, meaning that there's never far to walk to get to the boat, and once you're off; it's a short stroll to the bars and clubs! So make it a stag do to remember and take the lads on an unforgettable river cruise that's sure to set the pace for an epic weekend.