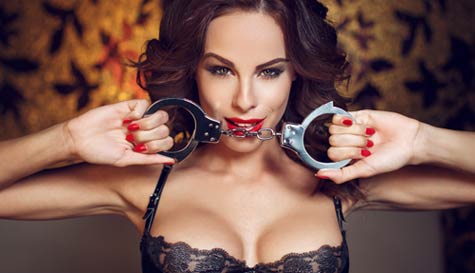 This is perhaps the daddy of all stag pranks. There's no faking it here, this epic stag prank involves coppers (actors dressed in authentic police uniforms) who will be taking the groom back to the local nick!
To set the scene...
The groom will think it's just a simple stag night out, surrounded by his best mates he'll be imagining a great night out as you prepare to go on a great stag bar crawl. At this point, the group organiser will step in and give him the fancy dress costume he has to wear (this is up to you, but keep it decent as you don't want the arrest getting too real).
Of course, the stag will be relieved to think a costume is the worst thing he has to face... Oh, how little he knows! Dressed up and looking just dandy you'll then hit the town to enjoy a few Pina Coladas or whatever floats your boat. Things will take an unexpected turn for the groom when the local boys in blue spot him and come on over for a 'quiet word'. It seems the local bobbies are cleaning up the town and clamping down on stags in costumes. As such the blushing groom is breaking the law and will need to be taken in for questioning.
He'll then actually be taken to the local nick, during the trip in he'll probably be working out who he should contact with his one phone call; the ambassador, his bride-to-be, his mum? But thankfully back at the 'station', the local gendarmes will let him know that it is indeed just his mates stitching him up and he'll be returned safe and sound to the rest of the stags without ever having to share a cell with "Mr Big".
He'll be returned to the rest of the stags who can welcome him with a stiff drink and plenty of laughs. Quite how long it takes him to forgive you all is open to debate.