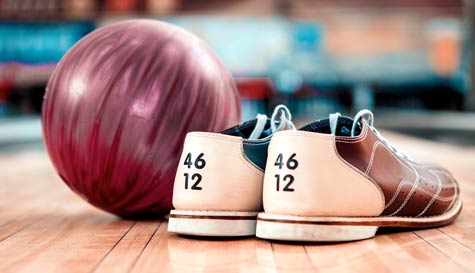 It's the start of the stag do, and naturally, all the lads have broken off into their individual groups. You've got the work lot, the five-a-side guys, the bride's family and yours. The worst part? None of them are talking, it's a potential disaster that could sink the entire do, and it wouldn't be the first time. You need a serious ice breaker, and that's exactly what our ten pin bowling will bring to your big weekend.

We know that bowling is a slightly unusual choice of activity for a stag do, but if you skip on this one, you're missing out, trust us. There's not a man alive who doesn't feel the raging bull of competitiveness once those pins are set up and the balls start flying down the lanes. From the moment the satisfyingly clobbering sound of a strike is heard, the lads will have their game faces on no matter who they do or don't know.

Once you've got a few beers in, the banter will start to roll, and before you know it lads from all walks of life will be making small talk in stag solidarity as they wait for their next couple of throws. If you're looking for the perfect start point for your big weekend, this is definitely it.

Stag party ten pin bowling is available in the vast majority of our destinations, so you know you're never far from a local alley. It's a great activity to fill in those awkward early evening hours before dinner, or before you hit the town for a big night out. It's a fantastic stop-gap to make sure the lads don't lose their buzz, and best of all, it's cheap. There's always space in the budget for an epic game of ten pin bowling!