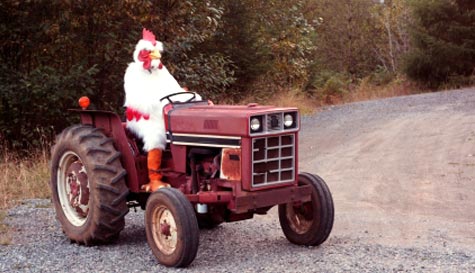 We'll give you the key to your own combine harvester here (well, a tractor) and afterwards we can guarantee that you'll be feeling like a cider drinker... If you're looking for a really unique activity to try on your stag do which will give the lads some stories that they'll never forget, look no further!

Our stag party tractor driving will certainly put even the best driving skills to the ultimate test as you and the boys do your very best to guide a big, bulky tractor around the kind of track that really does the driver no favours at all!

When stuck behind a tractor on a country road have you ever considered what it would be like to drive one? Well, here's your opportunity to give it a go - it's harder than it looks, trust us. You'll climb into the driving seat on these far-ready beasts and feel the power beneath you as you and the boys are all taught by expert instructors who'll show you the best way to manoeuvre these fantastic, mighty vehicles.

You'll get the experience to take part in the event of a young stag's lifetime - a great big tractor and trailer slalom - we're willing to bet you've never tried this one out before! Dress the stag up if you're looking for the best way to turn this into a stag prank, and be sure to take your cameras along ready...