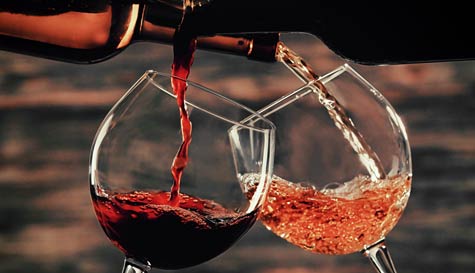 We never thought we'd say this, but it's time to put down the beers. If you're looking for a suave and sophisticated evening of drinking with your best mates then the wine should be your tipple of choice. The only trouble is in the ordering - with so many hundreds and thousands of variations available, where on earth does a stag start?

What the hell is a full-bodied wine? Is rose really just red and white mixed together? How cheap a bottle can you acceptably bring to a dinner party? There's a never-ending list of questions, but our wine tasting session gets you well underway with answering a few of them. By the end of the night, you'll be able to hold your own against anyone around the dinner table when conversation turns to wine and even pick out an appropriate drink for when it's your turn to cook!

This sophisticated activity will teach you and the boys some new tricks and wine facts. Learn how to tell the difference between sparkling wine and champagne, Merlot and Shiraz, and take away lessons that'll be useful for many years to come.

This is a great activity for any stags looking for some relaxation during their pre-nuptial celebrating; it's a world away from late-night binges and night club cocktails. You'll learn to differentiate aromas, the proper way to taste wine and the history behind the different drinks. You'll also get to enjoy the finest selection of top quality wines produced by private wine cellars so ready your noses and swill you Shiraz at our unforgettable wine tasting session.