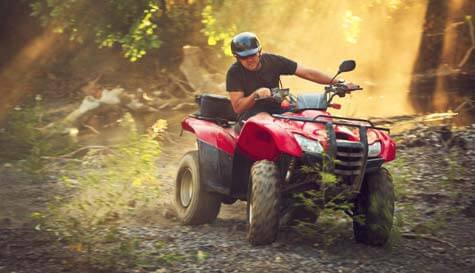 Here at StagWeb we believe that you and the boys shouldn't have to compromise on which adrenaline-pumping activities you'll be taking on during your big weekend. So on your York multi-activity day, the lads will challenge themselves to the max with three activities worth of exhilarating stag action.

Once everybody has safely arrived at the activity centre, get ready for an action-packed day where you'll have the opportunity to get stuck into three activities. You'll be able to choose from:
Archery
4x4 off-road driving
Clay Pigeon Shooting
Karting
Quad Biking
With such a wide variety of activities all on the same site, this is absolutely guaranteed to thrill the lads. Don't bother wasting valuable time on your stag do, shuttling the boys from one site to the next when you could go from getting your hands on live shotguns to rampaging over tough terrain in no time at all.

Between and after activities, there's even a club house where you can get your jaws around some delicious meals and light snacks as well as refreshing drinks. Why not enjoy a cold pint to celebrate after you're done?

Our multi-activity day is sure to get all the boys fired up before you hit the town for that epic night out, it's the perfect way to inject a large dose of madness and mayhem into any weekend. Plus there's a good chance you'll get to see the groom faceplant in the mud if you take him quad biking!