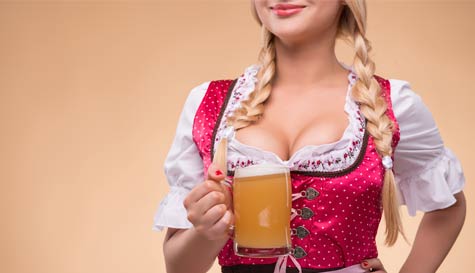 Sorry S-Club-7 but you were way off, the plain truth is there ain't no party like a stag do party. And when you take that stag party and combine it with Albufeira's biggest bar crawl then you really are on your way to a night of legendary proportions.
The evening will kick off in style as you meet at the pre-arranged bar and meet up with your hosts and a huge crowd of fellow party people, including hen parties. The guides will then lead you to the promised land, a selection of handpicked venues including the hottest bars in town (only the best will do). Along the way you'll be greeted with a free drink in each bar, sangria & beer to tequila and Vodka shots for you to toast the blushing bridegroom. There's also plenty of fun and games as your guides ramp up the fun and let the good times roll.
Albufeira is a fantastic party town but this really is the best party of the week, while other hapless stags will be walking around lost, trying to find a bar with some decent tunes, you'll already be on the dancefloor, throwing your hands in the air and waving them around like you just don't care. Although remember, a good stag party never leaves a man behind, so keep an eye on all the guys and please drink responsibly (and by that we don't simply mean "Don't spill any").
There's no curfew on the good times, our Albufeira stag party bar crawl kicks off at 8pm and rolls on until late, or even breakfast if you're feeling particularly hardcore. You can always recover the next day on a BBQ Beach Cruise or Mud Buggy Safari.