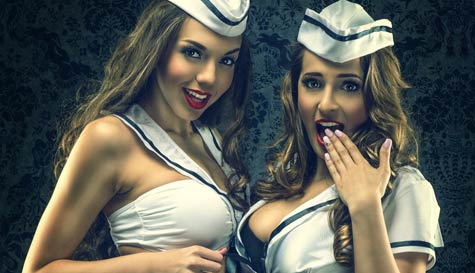 Lesser stags will be heading down their local, drinking the same drinks and talking the same talk. But not you, like true Lords of the Stag you'll take your adventures to new levels and this fantastic party cruise, really is a cut above your average night out.
We'll help plan the perfect party night for you. To kick things off you can step aboard this superb Barcelona stag party cruise. You'll be welcomed aboard by the friendly crew and experienced skipper. Once on board, it's time to party.
This sleek catamaran has a live DJ and great sound system so top tunes will be in great supply. It's then down to the guys, you can hang back, looking cool, break in to some top moves, fake the moves and let the groom hit the dance floor alone while you all stand, laugh and point, or you can just chill out, sipping drinks in the sun and listening to the music.
The cruise also has a party crew who'll take charge with some team games and drinking games you can watch or join in with (or nominate the groom for).
And there are drinks to sip, each of the guys will receive three free drinks. There's also plenty of room to keep topping up those wedding tans if you want. In fact, there's plenty of everything, music, drinks and people with the catamaran holding up to 100 party people there's also a great party atmosphere and a great way to give the groom/condemned man a night to remember.