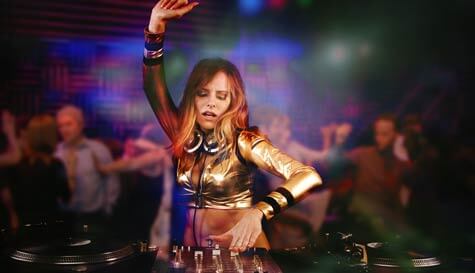 Bath is one of the South West's best-kept secrets, this eclectic and trendy city has a really buzzing music scene and fantastic nightlife. But as new arrivals you don't want to be stuck with that "strangers in a strange land" feeling, heading out and hoping you can get a large group of guys into a nightclub, and even more importantly, it being the right nightclub.

StagWeb are based in Bath so we have the best insight on the city's hottest clubs, so not only will we make sure that you're partying in the best venues, we'll arrange smooth entry. After all, on such an important weekend you don't want to waste precious drinking time standing in line, waiting to be waved inside.

We'll have your whole party added to the guest list and pre-pay the entry, no queues, no fees, no fuss. That means more time on the dancefloor, watching the groom do his thing (and helping innocent bystanders to safety).

Our Bath stag party nightclub guestlist entry will ensure you're in the thick of the action with the city's party crowd. And these aren't just any clubs, one of our Bath venues is home to the UK's Sexiest DJ Chloe B. You'll also find the venue full with plenty of other hotties giving the stags some great eye candy to enjoy.

Most of Bath's clubs are housed underground in the city's ancient vaults giving them a really intimate atmosphere which is really different to most destinations and makes your evening even more unique.

If you need more local advice on the best things to see and do in Bath our local team will be happy to help guide you. In fact, we might even see you there!