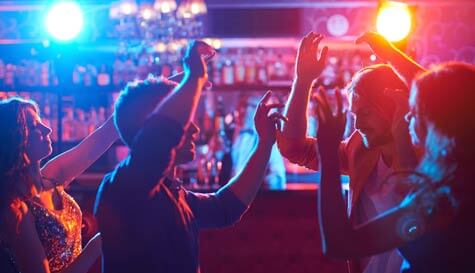 If you want to party you are definitely heading to the right place, Bournemouth is the jewel in the South Coast party crown and the best place to have the ultimate stag night out. And to make things even better you can line up entry for the whole party to the resorts hottest bars and clubs.

When you're strangers in a strange land it can be difficult to know exactly which bars have the best action, less learned stags will waste time in dodgy boozers wondering where the party action is. Our bar and club pass is the party equivalent of Willy Wonka's golden ticket. You'll get queue jump, priority entry to the best venues and with the clubs, we'll arrange for pre-paid entry, that means you'll get in everywhere every time, no queues, no fees, no fuss.

After all, why should you queue up like 'normal people'? You're stags on a mission, this is the groom's last hurrah and time shouldn't be wasted in queues. StagWeb can help line up an epic evening of stag laughs and instant access to a great night out.

You can also add even more fun to your evening with more fantastic stag weekend options to make it a legendary night out without blowing the budget.

Sexy Bar Crawl Babes - These stunning girls will accompany you for the evening arranging games for all the stags.
Stag vs Food - The ultimate test of man against meat. Who will triumph?
Stag Dinner - Keep the troops well fed with a selection of superb restaurants.

Contact our team today to find out more about making your stag weekend so good Morgan Freeman will want to narrate it.