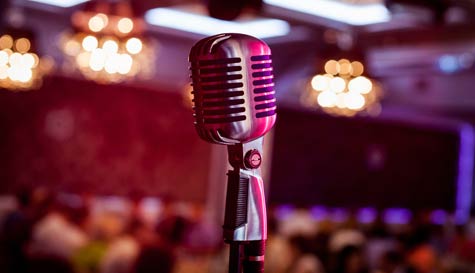 Bournemouth ranks highly on the comedy circuit and attracts some of the biggest new emerging acts on the circuit as well as established funny faces you'll recognise from TV comedy panel shows.

The night will begin with entry to the club where you can head to the bar, grab your drinks and then find your reserved table. The show will kick off with the resident compere and his own quick-fire gags to warm the crowd up. You'll then be treated to two or three outstanding acts with breaks in between for treat to the bar to stay suitably hydrated.

Names that have appeared at this superb comedy venue include;
Kevin Bridges
Alan Davies
Lee Evans
Micky Flanagan
Lee Nelson
Al Murray
Jimmy Carr
Alistair McGowan
Lenny Henry
Andrew Lawrence
Lee Mack
Andrew Maxwell
Marcus Brigstocke
Ardal O'Hanlon
Mark Watson
Armando Iannucci
Matt Lucas
Eddie Izzard
You could find yourselves watching the next big comedy star just making their TV breakthrough. This is one of many comedy venues across the UK where big names will sometimes drop by, relatively unannounced to try out new material ahead of the Edinburgh festival or UK tours.
It could also be handy for the best man to pick up a few tips for his hilarious Best Man Speech.
After the show closes the venue transforms into a nightclub with many of Bournemouth's party people arriving late to keep the mood going until the wee small hours.
This really is a fantastic way to kick start your big night out with even more laughs, in fact, we're going to stick our necks out and say our comedy nights are even funnier than the groom's dance moves.