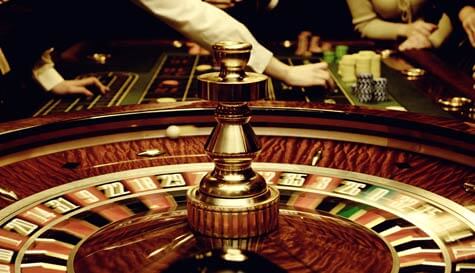 There's no better way to kick off an evening with the boys than a trip to the casino including expert gaming advice, demonstrations and great food.

Start your session with a complimentary drink at the bar and a tasty bite to eat, then see whether you can work your undoubted charms on Lady Luck at the tables or slots.

For novices, we'll arrange for an expert instructor to show you the ropes and provide the full casino experience for you - perfect for anyone that hasn't hit the big tables of Sin City. Learn the ins and outs of the various games and add an extra dimension to your stag do - as well as hopefully keeping more chips than losing.

Those of you that are cooler than Sinatra and know your way around the tables already can step up to the game of your choice.

At weekends our casinos will often have live entertainment to enjoy while sipping cool drinks with the lads. So whether you're still sitting at the tables or taking a break from the game there is still plenty to enjoy.

StagWeb's casino experience is an excellent activity to try on your stag do, not only is it a great night out, but you can also walk away richer (even better if it's with your mate's hard earned lost cash in your back pocket!).