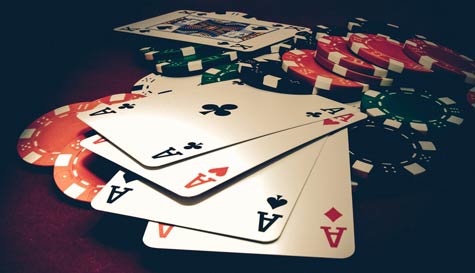 Let's face it, casinos are cool, which make them the perfect setting to kickstart an epic stag night out. You'll stroll in looking like a modern-day Rat Pack, just like Dean Martin, Frank Sinatra and Peter Lawford, but with more hair products and aftershave.

Casinos are still the ultimate symbol of cool, whether you're waiting for Lady Luck to give that river card a gentle nudge or sipping martinis at the bar, being a lord of the table is a great feeling. Especially if you're on a winning streak and able to pick up the next round of drinks for the lads.

You could be heading to the big tables of Las Vegas or the glitzy roulettes of Blackpool, with StagWeb's knowledge of the best places to roll the dice, you'll experience the world of luxury casinos. Hit the main tables or you can have your own private game as you relieve the rest of your party of their chips… so you can spend their money on burgers. You don't need to head to the palaces of Sin City to get a taste of casino living, we have a number of top venues across the UK.

Big screen sports bars, live entertainment, table drinks service, private poker parties, poker tournaments, games lessons, private croupiers... we have a wide range of options and extras to add to your perfect casino experience.

With casinos running late into the night (and in some cases 24-hours), there's no rush to get there, meaning you're all set up for great entertainment at a time that suits the group. So practise that swagger, put on your lucky pants/socks/shirt and get ready to join the high rollers... or at least not let the groom win too much of your hard-earned. But buying the lads a drink with their own money that they lost over the table to your winning hands... now that's a whole different card game!

Please note: We kindly remind our stags to always bet responsibly.