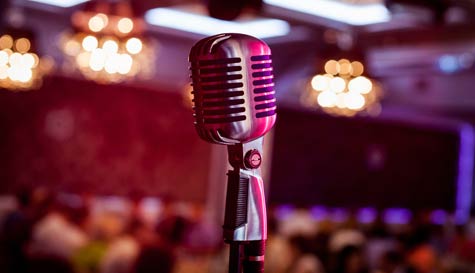 Our stag party comedy club entry is the ultimate kick-off for any stag weekend. A perfect way to get the boys fired up and ready (if they weren't already) for that big first night out on the town and a guaranteed way to have some huge laughs, especially if the performer singles out any stags in your group (whatever you do, DO NOT heckle the comics, they are masters in the art of putdowns, it's a verbal battle you simply cannot win and will only result in more people laughing at your expense).

We know that, like nightclubs, comedy clubs are obviously wary of groups of lads ready to have a good time, but with StagWeb you don't have to worry. We'll get you into the biggest and best comedy clubs in the UK with pre-paid guest list entry allowing you boys to head straight in: no queues, no fees, no fuss. You can then sit back, grab a beer or two and enjoy the best comedy this country has to offer.

All the UK's top comedy stars such as Kevin Bishop, Jimmy Carr, Lee Mack, Lee Evans, Sean Lock all learned their trade on the comedy circuit and many still drop by unannounced to try new material for upcoming tours. As well as regular comedy panel favourites, you might see the next new wave of comedy talent cutting their teeth. This is a great chance for an "I saw him back when..." before they were famous story as well as a night of top laughs.