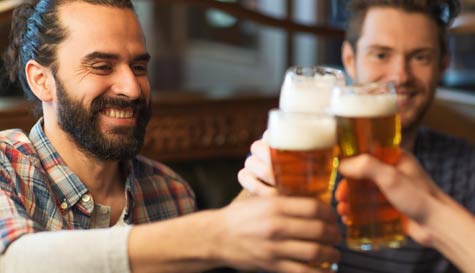 We know blokes can be awkward meeting each other for the first time, it's a fact. Nobody wants to look like an idiot so nobody says anything and before you know it the banter wagon has broken down before it's even left the station. But on your stag weekend, you deserve better.
Our dinner cruise will set your stag party off right, the perfect ice breaker for any group, you'll all be able to meet stags who you might not know so well and start making new mates who you're sure to have some great times with throughout this big weekend.
You'll also get to see the city you've chosen as your personal stag playground from a whole new perspective as you cruise along the river, you're sure to get some striking city views as well as some awesome photo opportunities with the lads as you might all be suited and booted and at this point there might even be a slim chance you're all still sober.
You can climb aboard our fantastic dinner cruise in loads of top locations from Bristol to Berlin, so no matter where you're heading you're sure to have some guaranteed banter.
You'll also get some great food, this is real fine dining of the kind that true stags deserve. After three courses (they might get a bit funny if you ask for steak, steak and more steak mind you) you'll head up on deck, beer in hand and raise your glasses to a weekend which is sure to be full of stag madness and mayhem. This really is the perfect way to get your stag weekend off to an awesome start.