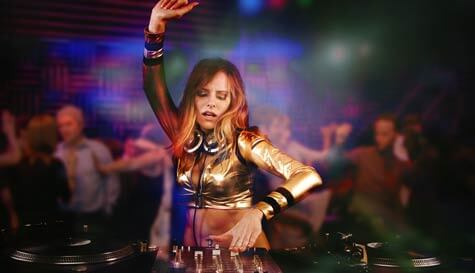 The only downside of heading to a new town for the stag do is you might not know the best places to hang out. This is a big occasion, you don't want to waste any of the groom's precious last few hours as a single man, walking the streets trying to find a decent venue.

Thankfully with StagWeb you won't have to. We've already done all the legwork for you and lined up the best bars and clubs around. Not only is this one of the city's hottest venues, you'll get instant access with our Dublin stag party guest list nightclub entry, no queues, no fee, no fuss entry, which means you'll be at the bar or on the dancefloor quicker than the groom can excitedly shriek "Ooh, Justin Beiber megamix!"

Set right in the heart of the city centre this is one of the hottest tickets around, close to great bars and restaurants so you can create a seamless night out for the main man. The club features a state-of-art sound system, sophisticated decor throughout, guest and regular DJs covering all different kinds of music there is something for everyone to really get your party started from cheesy 80's to top dance tunes.

The decor has a Renascence man feel about it in a way that is just that little bit different from its rivals. And guest list club entry can make a real difference.

We all know how tricky it can sometimes be to get groups of blokes all in the saw way, our prepaid guest list entry means none of the lads will get left behind. Once inside you can head straight to the bar to order a few man-cocktails or stick around by the dancefloor to watch the groom throwing a few shapes (and if need be assured people he isn't having a seizure, that's just how he dances.

If you really want to ensure the main man gets star treatment, ask our team about arranging a private booth for your group.