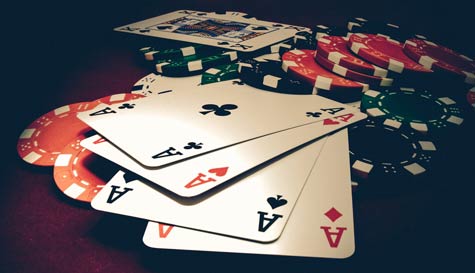 Sometimes you've just got to give Lady Luck a bit of a spanking. She's a capricious mistress and needs to be brought in hand. Other time she's just out to kick your backside. But when it's your mates on the other side of the table the stakes get that much higher.
If the groom is partial to the odd game of poker, then he'll love this exclusive session where you and the guys will have your own private tables. You'll begin with a welcome drink on arrival then shown to your private area. Each table seats up to nine stags and multiple tables will be available for larger groups. You can choose which games you want to play; blackjack, roulette, brag, punto banco & poker. With exclusive games you won't be joined by other players, keeping the game friendly between the groom and his guests. Plus, you set your own buy-in and stakes, so no one should get priced out.
Professional dealers will take charge of the games plus you'll be offered free refreshments of tea, coffee & soft drinks while playing. You can enjoy your own tournament before hitting the table having two hours on the game floor where free beer, wine and refreshments are available to players.
Be lucky!
Weird Poker Slang
Dead man's hand - Two aces and two eights, the hand Wild Bill Hickock was holding when he was shot.
Anna Kournikova - A hand that looks better than it plays.
Darth Vader - Having the four of clubs and four of spades, because the fours are dark.
Donkey - An unskilled player.
Fishhooks - Jacks.
Dolly Parton - A 5 - 9 straight.
Ducks - Pair of 2s.