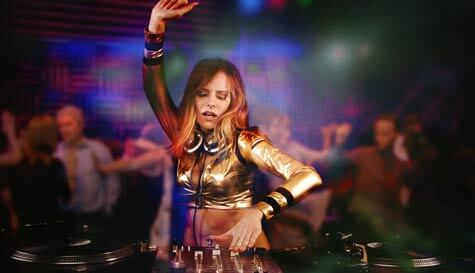 This is a massive night out for the groom and his stags, you certainly don't want to waste any of it hanging around in queues or trying to find out which club you should be heading to (only to find out you've made a wrong turn and you're in a club with pink coconuts on the peeling wallpaper while your feet stick to what you think might be a carpet). This is your chance to be the man with a plan and create a seamless night for the groom with everything last detail taken care of.
To ensure smooth Edinburgh stag party nightclub action with no hanging around, StagWeb can arrange pre-paid guest list entry to one of the cities hottest clubs.
Having undergone a massive recent facelift this superb venue features a state of the art sound system, guest DJ's (Calvin Harris & Example have both played here) and plenty of room for the guys to enjoy great tunes, great drinks and get on the dance floor to throw some great... Scott, what are they doing?
State-of-the-art sound system
3 separate themed rooms
6 bars
VIP lounge
Each separate room plays different styles of music so there is something to suit all tastes; hardcore, garage, funk, RnB, and a good slice of cheesy old skool pop if you fancy a walk on the retro side.
The club really has got great musical pedigree and played host to massive acts back in the 80's including; Depeche Mode, Simple Minds, Culture Club, R.E.M. and The Clash. In recent times it has helped launch the careers and draw in huge names such as Calvin Harris, Basshunter, Example, JLS, Daniel Sloss and Tom Slade.
It's the perfect way to bring any big stag night to a close and end it in style!