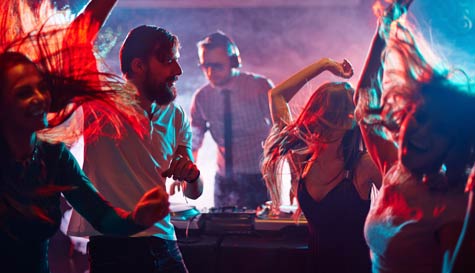 Don't waste time stumbling around trying to find where the party is. Our friendly female guide will take you to the hottest club in town where guest list entry and a reserved table awaits. And to make sure you toast the groom in style we'll add a bottle of vodka to get the party started. Cheers!
Carpe Diem Beach Club
This stunning club really does have it all, relaxed restaurant-lounge with exquisite dishes, a lounge terrace with a fabulous view over the sea, proximity to the beach, top tunes, guest DJs, and the kind of eye candy that'll have the guys walking into walls (seriously, the girls are stunning!) This open-air club is a great place to hang out day or night but it's at night that the sounds of the sea mingle with great music, a superb party atmosphere and views out across the harbour.
Hula Hula
Did someone say beach bar? Well Hula Hula has built a fantastic reputation as one of the best clubs in Croatia. Sitting on the beach and with conquering views over the water, this is where the beautiful people come to party. Top DJ's jet in from around the world to provide the best sounds. And yes, it might be a stag weekend but make sure you check out the cocktail menu, the man-cocktails are deadly!
Pink Champagne
If you're looking for a little more sophistication (and perhaps more flesh) then Pink Champagne is an elegant, lounge with live burlesque performances and VIP clientele. The club is styled with Victorian-era London overtones, it's all a little bit Sherlock Holmes in a brilliantly boozy kind of way. This is definitely a night you'll remember and be talking about for years to come.