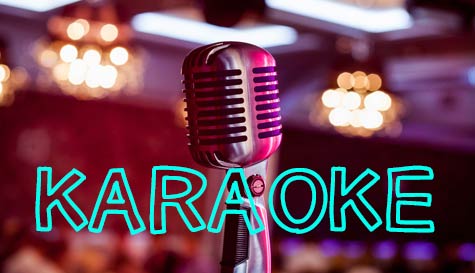 Men have been singing songs to fallen comrades and on the eve of epic battles since the dawn of time. And there is no more fitting time to sing farewell to a brother in arms than before he crosses that line into married life with some stag party karaoke. You can say goodbye to casual after work drinks and Sunday morning hangover cafe meets, he's swapping all that for trips to IKEA and staying in to watch Celebrity Masterchef on Ice Comes Dancing.
If he's always been a fan of karaoke or a frustrated rock star then you can set up an evening or afternoon of rocking out. Just make sure you have an Elton John or Beyonce outfit ready for him to wear.
You can hire a private stag party karaoke booth or area complete with drinks and grub. We have a number of packages available including man-cocktails, pitchers of beer, burgers, pizza and more. Ask our team for details.
Stag Party Songs
Another One Bites the Dust - Queen
It's the End of the World As We Know It - REM
Story Of A Lonely Guy - Blink 182
It's Over - Roy Orbison
Goodbye My Lover - James Blunt
All Together Now - The Farm
Boys Are Back in Town - Thin Lizzy
Boys Will Be Boys - Ordinary Boys
I Wanna Kiss The Bride - Elton John
50 Ways To Say Goodbye - Train