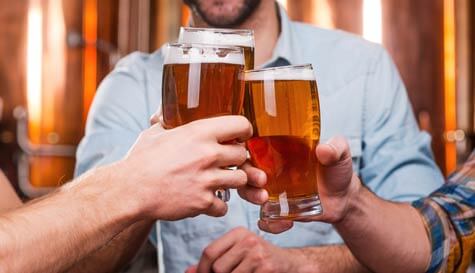 Krakow is now well and truly on the stag party map and its legendary nightlife is one of the main reasons. But being strangers in a strange land can be tough, you don't want to miss the best of the action while you waste valuable drinking time in the wrong pubs.

That's where our epic guided pub crawl is the perfect way to do some proper stag party sightseeing. You'll be met by our lovely local guide/s (depending on the size of your party) who will show you the best and hottest bars in town. You'll also receive a free vodka shot, at which point it would only be fair of us to put on our big brother voice and remind you to drink responsibly... but seriously, please do drink responsibly. Some of the local brews and in particular local vodka are amazing but strong enough to take down even the toughest of stags. That isn't a challenge but a friendly warning.

However, the local drinking customs are brilliant fun and well worth asking about to show what modern, Europhiles you are. And then in the name of international relations, we'll arrange for guestlist entry to Krakow's premier lapdance club. This will not only help cement Anglo-polish relations, put a smile on the face of the blushing bridegroom but also give the whole stag party a chance to see some simply stunning Polish beauties. And these girls are worth the trip across the continent for alone!

This is a great way to line up a top night, see the best of the city's nightlife, in the hands of fantastic local ladies who really do know exactly where the party's at and can tailor-make the evening to suit your particular musical or drinking tastes. So tell the lads to get suited and booted and prepare for a night of epic proportions... Gentlemen, prepare to party!