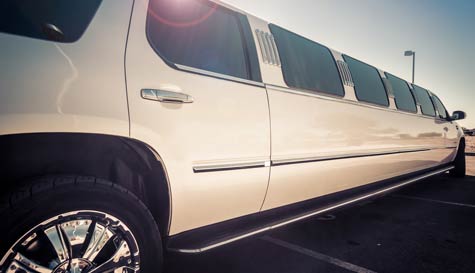 Crack out the drinks, sit back and soak up some VIP stag luxury with our epic stag party limo transfers. Normally the preserve of the rich and famous, stretch limousines remain the ultimate way to get from point A to point B while feeling like a total rock star.

With in-car music and an onboard drinks bar, this is a great place for pre-drinks ahead of a massive night out on the town with the lads. You can start the ride with some complimentary drinks with the boys while choosing some of the groom's favourite (or most hated) tracks on the limos music system; think Culture Club or Wham to really wind him up!

A limo transfer is also a great way to break the ice between any unfamiliar stags on the first night of your awesome stag do: there are drinks to settle the stags and kick start bucket loads of banter.

Choose from a range of limo types and decide whether you're looking for stylish transport or a VIP tour of your stag destination. You'll be picked up and chauffeured around town in total comfort and luxury. Get some drinks in and blast out some tunes before rolling up at your chosen drop off point in style and class; dress to impress for the ultimate limo impact.