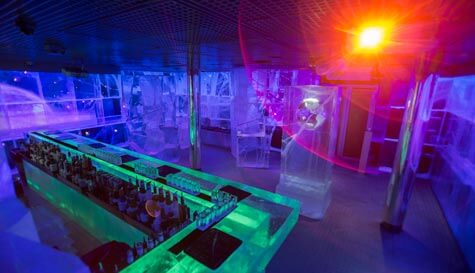 What better way to kick off a huge night out in London town than with an icy cold drink in the Capital's coolest bar. The stags might have been to a few interesting pubs and bars in their time, but we bet they've never been to a venue like our London stag party ice bar. Give the groom the perfect start to an awesome night out and a chaotic stag weekend with this surreal watering hole visit.

Break the ice between any unfamiliar stags at the chilled out bar and work your way through the selection of ice-cold vodka cocktails and mixers while you're there, including a complimentary drink upon arrival, served up in a glasses made of ice. Fans of Dumb and Dumber will be telling the groom to lick the glass (seriously, don't try that at home kids).

With its blend of chilled vibes, freezing bevvies and central location right in the heart of the capital, our London stag party ice bar is an essential destination for a surreal stag party like no other. The ice room is packed with frozen sculptures, ice tables and chairs as well as the ice bar itself, which is frankly a work of art. There's no fresher place to get the night off to a crisp start.

The London stag party ice bar venue has its own resident photographer too, so this is the perfect night for some epic pictures to remember the night by.