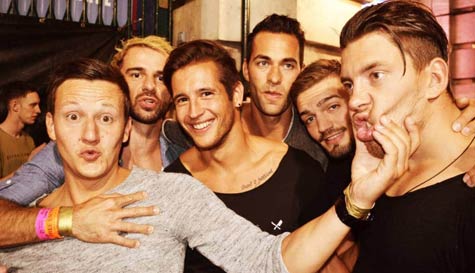 We came, we saw we partied! This in London, one of the worlds greatest party cities so if you're going to do it, you need to do it in style. There's no half measures allowed and as best man, you can now lead the guys on what is sure to be a night of truly epic proportions (so good Morgan Freeman will want to narrate it).
The night will start with your host/guide who will meet all the guys and take you to your first venue. But you won't need to queue up like 'normal' people. No, your stag lords so will have queue jump entry at all these venues. And it gets better because inside you'll be greeted by a welcome drink. "You're welcome!"
Fair enough, London isn't the cheapest of cities to drink in, so we've taken the sting out of things and will ensure you can select discounted drinks in all four venues. But we can't dawdle, there's drinking to be done.
Next venue, same free shot of a welcome. "You're welcome!" More discounted drinks. More laughs. More great tunes. By now there'll probably be a bit of dancing and awesome team photos.
Got to keep moving! More bars, more drinks, more laughs. More, more, more, this is the night that just keeps giving and just when you thought things were slowing down you'll get free entry to one of London's hottest strip clubs. Guaranteed to put a smile on all the stags' faces.