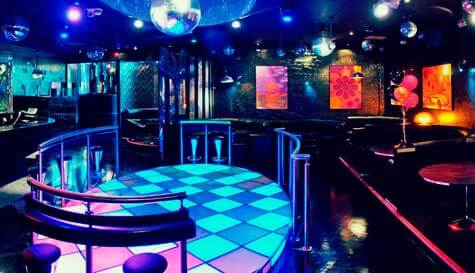 We'd estimate that about 99.9% of stag nights end up in a nightclub, and that's us being conservative. Big tunes, beautiful women and the chance to throw some of your best shapes on the dance floor? It's the perfect way to see off the groom into a life of matrimonial bliss in true stag weekend style.

Our Newcastle nightclubbing is truly one of the greatest nights out in the UK. The Geordie Shore has cemented itself as one of the true party capitals, so as you'd expect, there's a massive range of venues for you and the boys to choose from. But don't sweat it, because we've already undertaken the arduous task of tracking down the very best club in the city for you (we know, poor us!).

This awesome club is a real party palace, with seven different rooms, each with their own theme, blasting some epic party bangers you're guaranteed an unforgettable night. And with disco, retro, tiki and Ibiza themed dance floors, you're bound to find something to suit every taste, including a little karaoke, if that floats your boat!

Obviously, our Newcastle nightclubbing destination is an immensely popular hotspot for lads looking for the perfect night out, but you and the boys won't have to worry about the queues on your evening of stag mayhem. Get straight into the club, hassle-free with pre-arranged guestlist entry, just make sure you're in the club before 11 pm!