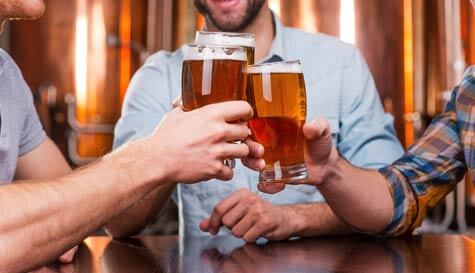 Ahh, the Prague stag do pub crawl... No self-respecting stag weekend is complete without the ubiquitous pub crawl. In fact not arranging a pub crawl on a stag weekend is quite possibly against the law, if it's not it certainly should be!
If you're not sure how to go about setting up a Prague stag do pub crawl (being strangers in a strange land and all that) then don't worry, we've got it covered. More than that, we have a whole selection of perks and added extras*. You can then tell us how you roll and we'll put the plans in place to create your own tailor-made crawl right in the centre of Prague, in and around the city's best bars and clubs.
3-4 or 5-hour crawls are available
You'll get your own local female guide to show you the sights
And teach you a few local drinking traditions
She'll meet you at your accommodation then lead the way
You can opt to include free shots*
Or unlimited beer* (well this is the Czech Republic to it would be rude not to thoroughly sample one of their finest exports)
Nightclub entry - get VIP treatment as you're waved past the crowds and straight into one of Prague's hottest nightclubs.
Guestlist lap dance club entry - Take your seats and enjoy the sights at Prague's No1 lap dance club.
* Unlimited beer and/or free shots are available as an added extra at a small additional fee.