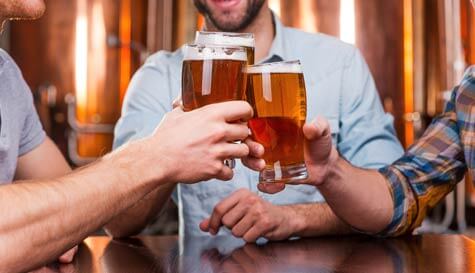 Being strangers in a strange town can sometimes make finding the best bars a tough task, which can be even worse when you've only got a weekend to show the groom a weekend he'll never forget. You certainly don't want to waste time walking between bars trying to find the party. Thankfully here at StagWeb we've got it covered.

Our Riga stag party bar crawl will put you in the hands of our capable (and incredibly attractive) English speaking local Female guide. She'll meet you at your accommodation and then lead you on a four-hour tour around some of this fantastic party city's best bars. Getting large groups into bars and clubs in Riga can sometimes be a problem, but with your friendly local guide, you'll be welcomed inside so you can sample the next brew.

A Riga stag party bar crawl guide really will take all the hassle out of planning your night out and you can be sure you'll head to the best bars. To make a complete night of it StagWeb can also arrange lap dance entry, restaurant bookings and guest list nightclub entry. No queues, no fees, no hassle.

And being a local lass she'll also be able to introduce you to the best local brews and drinking customs.

Black Balsam

Half rocket fuel, half cough syrup Black Balsam could melt diamonds! Made with a herbal mixture of 24 different buds, juices, roots oils and berries it is most definitely an acquired taste but one you definitely should try. Some locals mix it with vodka but it's pretty lethal as it is, so approach with care.