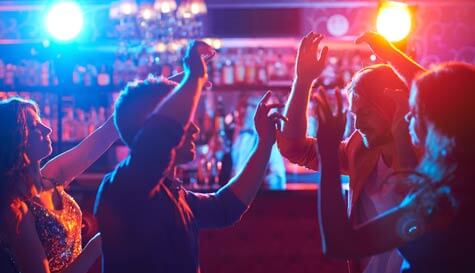 First thing first, this is no ordinary night out - this is the blushing bridegroom's last hurrah as a single man, so it certainly shouldn't be spent standing in line, queueing up like 'normal' people. And with StagWeb you won't have to.
Our Sheffield stag party VIP night will separate your exclusive crowd from the herd and allow you to party like the legends you are. The evening will begin with VIP guest list entry as you bypass the queue. Inside you'll be greeted and shown to the VIP lounge where reserved seating will be waiting for you.
But that's not all, the seating is in prime place with great sight lines of the 'All Star Dancers' so you can sit back and enjoy the view. Thirsty? You won't even need to queue for a drink, you'll receive hostess service where you can order spirits by the bottle as well as fine champagnes and a selection of stag-tastic man-cocktails.
And that's still not all, to top the night off we'll also treat you and the guys to a round of shots or bubbly so you can raise a glass to the blushing bridegroom in style. This is a big night out and certainly shouldn't be celebrated with a whimper but shouted about and given the full VIP treatment. If you want to put the cherry on top, our team can also arrange Dinner Reservations as part of a complete stag night package so all the lads will agree that you're not simply the Best Man ever... but a true stag legend!