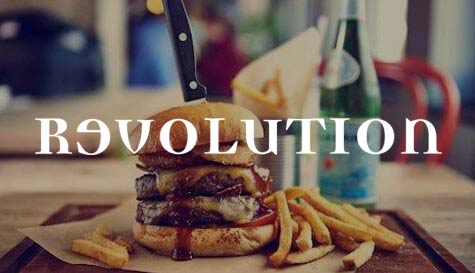 A big night needs big food and with StagWeb you can have it all sorted in advance.
The last thing you want to do is spend the night walking around trying to find a restaurant with a table big enough to seat you all. We'll arrange your table in advance, so you and the guys can rock up, order your drinks then get stuck into some superb food.
There's a wide menu to choose from so even the fussiest stag's will be able to choose something. And with the menu prepaid all you'll need is cash for your drinks.
Typical Menu
Starters
Grilled Chicken Skewers
Calamari
Nachos
Houmous
Main Courses
Steak & Chips - 8oz rump steak, with garlic butter & fries
Classic Burger - Burger, fries & aioli
Blackened Chicken Burger - Spicy blackened chicken with tomatoes, fries and aioli
Smokin Bacon Burger - Smoked cheddar, streaky bacon, chorizo ketchup, smokinnaise, crispy onions, fries
Bean Dreamin' Burger - Sweet potato & bean burger, hummus, vodka salsa, fries, aioli & beetroot
Slow-Cooked Ribs - Chipotle BBQ sauce, fries & coleslaw
Panang Chicken Curry - Coconut milk, Thai basil, jasmine rice
Margherita Pizza - Tomato sauce, basil mozzarella
Hey Pesto! Pizza - Pesto, mozzarella, cherry tomatoes, basil, feta & roasted peppers,
Pepperoni Pizza - Mozzarella, pepperoni, tomato sauce
Pulled Chicken Superfood Salad - Lentils, quinoa, wheatberries, radish, carrot, soya beans, mango & chill dressing
Deserts
Baked New York Cheesecake - With strawberries, creme fraiche
Chocolate Brownie - With vanilla ice cream
Please note: menus are seasonal and may be subject to change.
Your group must choose to all have starters or all have desserts.
Keeping the guys well-fed is all well and good, but do they truly deserve it? Have they worked hard enough to build up an appetite? If it's looking like the answer is 'No' then you need to work them harder. StagWeb are on hand to help you build a whole day of stag action, Bubble Football, Paintball, Wrestling School, Go Karting, the world's your lobster. Our team will create the perfect package to your specifications while you put your feet up, relax, knowing that you're already well on the way to a legendary stag weekend. Contact our team today to put your (evil genius) plans into action.